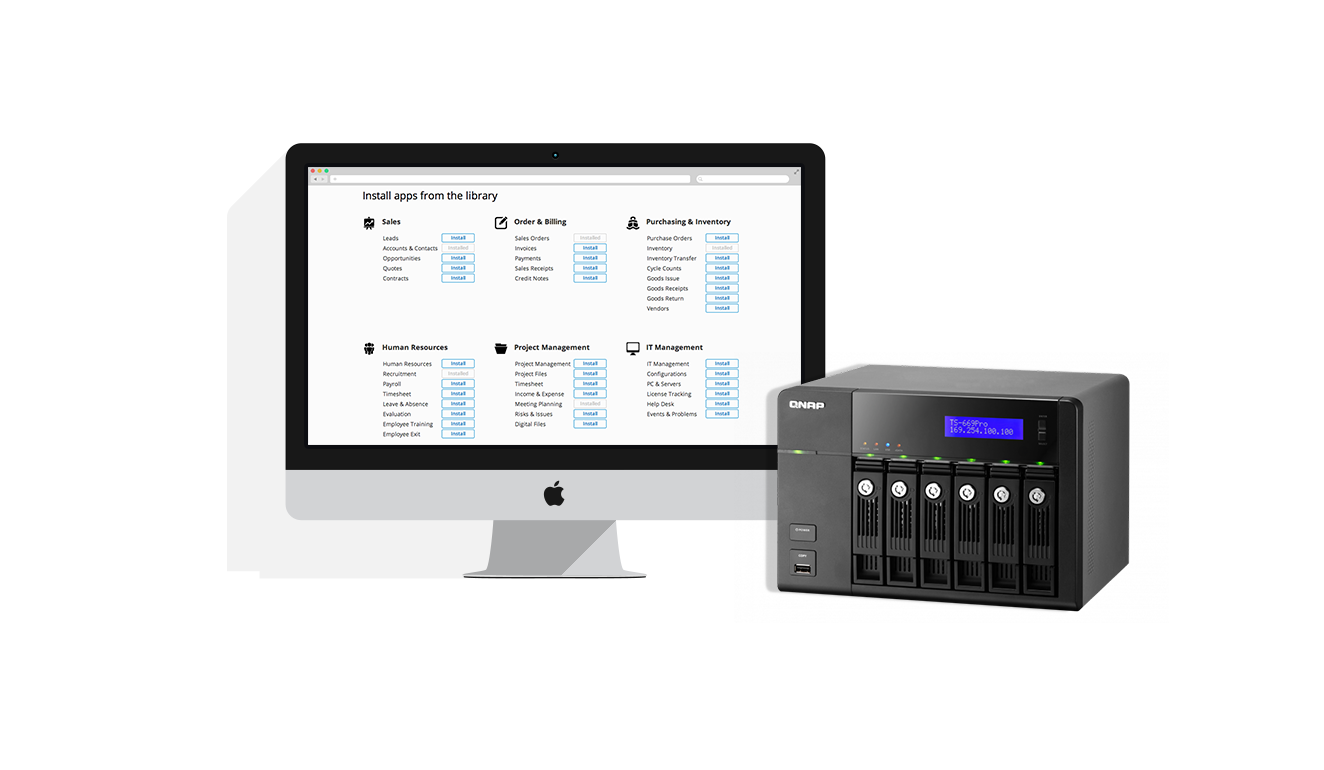 Ragic can now be installed in the QNAP Application Center.
With a QNAP NAS server, you can install Ragic on your own enterprise private cloud, instead of a public cloud. This is especially helpful for those of you who has special concerns on the privacy of your data, or would like to manage the server yourselves.
The ease of installation of Ragic on QNAP with the Application Center is one of the best features of QNAP NAS servers. This is incredibly convenient compared to installing the conventional LAMP stack, which you will need to start from installing Linux, Apache, MySQL, PHP, and configure each of them correctly for your application to work. Instead, the one-click installation of Ragic is ready to use, which is especially friendly to small businesses with limited IT resources.
Ragic currently uses a TS-239 Pro server for our own private testing and usage. With a high performance database architecture, most enterprise database applications can be served with a single NAS server for companies under 1,000 employees and hundreds of concurrent users. You only need to consider higher end models or adding more QNAP servers when you have a higher load for clusters. You can also get an additional server for active-standby to reduce the possible downtime caused by hardware failures.
Category: What is Ragic, Tips and Tools