We've just made document management on Ragic easier with our new application RagicDocs. The only thing you'll have to do is to link one of your Dropbox folders to your RagicDocs sheet, and you're good to go.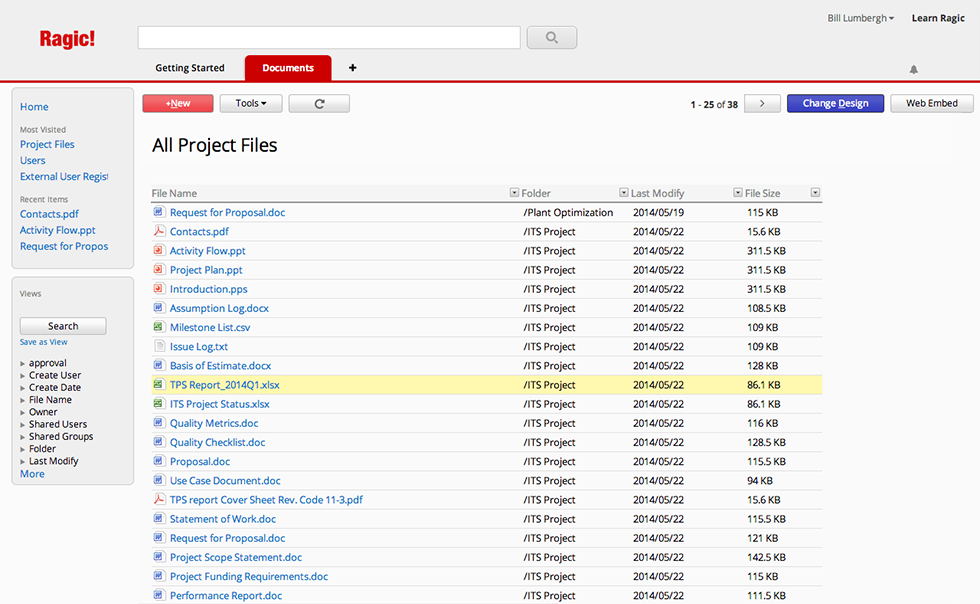 An awesome and very useful update we've done for Ragic during this implementation is the ability to search the content of your uploaded files. No more sifting through folders to find that one file with the name that escapes you.

We've also adapted all the features you've come to know and love in Ragic, such as setting access rights to users and user groups, and included them as fine-tuned sharing options for your documents.

You're welcome to try RagicDocs out! For existing Ragic users, you can add RagicDocs to your account by navigating to your "Start" tab > "Install Templates" > RD > "RD Document Management - Dropbox".
Non-Ragic users are welcome to sign up to RagicDocs through this link.
What other integrations would you like to see in the future? Leave a comment to let us know!
Category: What is Ragic, Tips and Tools