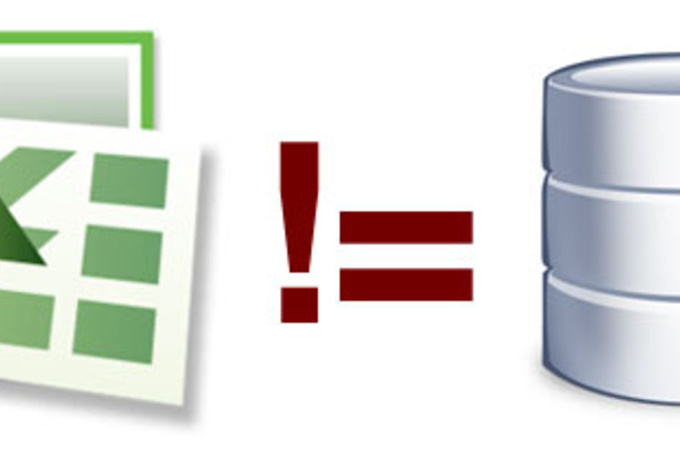 The reason Excel still holds the throne as most popular "database" is simply because it's simple.
Yes, writing things in tables is the easiest way to go if you're making a list with a few categories, and there is nothing wrong with that. It just works, especially with formulas and a few types of sorting.
On the other hand, it gets out of hand very fast.
Two of the most common problems that we hear all the time are slow loading time due to having too many rows and columns, and a proneness to human error. According to Software Risk Management Consultant Louise Pryor's study, a whopping 80% to 90% of spreadsheets contain errors. This paper was published 10 years ago, yet when we do a quick google search for "Excel database", we come across a plethora of recent tutorials and how-to guides.
There are many experts who repeatedly point out that spreadsheet applications are not database tools, and even an establishment called European Spreadsheet Risks Interest Group (or EuSpRiG), that hold an annual conference. We are looking very forward to read their proceedings of this years', which is held tomorrow.
All in all, the fact that millions of people are already using spreadsheets to manage their data has been a good start and inspiration for us. Spreadsheets have become a common ground that all business people share, so we make the experience of designing a database system a lot like editing a spreadsheet, something everybody knows how to do, and make using the database application a lot like editing a spreadsheet too.
Category: Trending, Technology