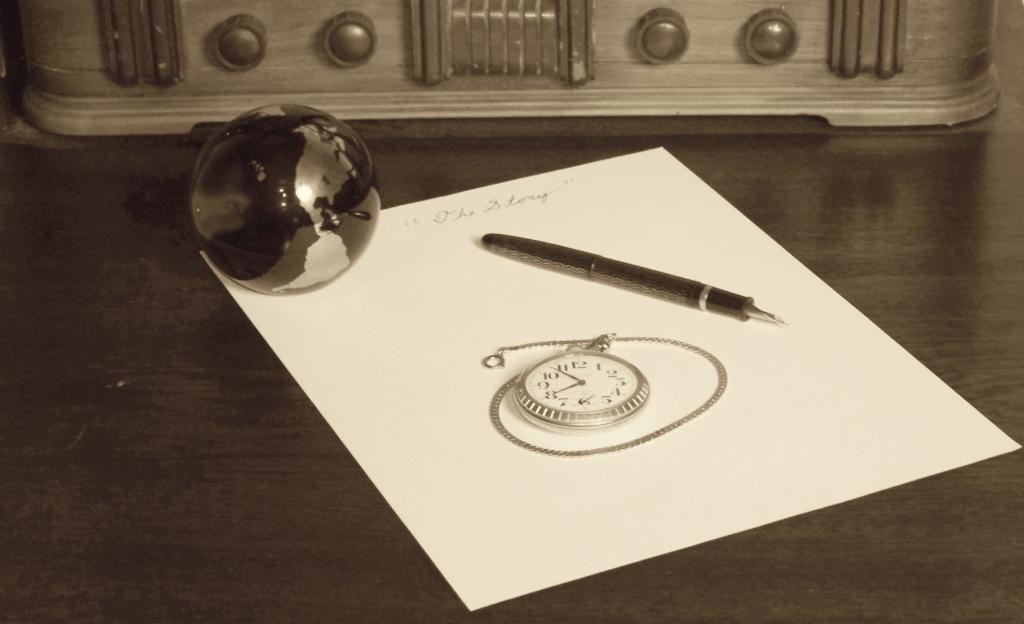 You don't have to be a copywriter or an author nowadays to write an overwhelming amount of content and read even more each day. Whether you are an entrepreneur catching up on your reading, or an SMB owner struggling to keep up with e-mails, here are my favorite lifehacking tools I use to cut time on reading and writing all in a day's work -
and
they're all free!
1. Pocket

You have probably heard about Pocket before, formerly called "Read it Later", Pocket is one of the most popular tools to save links to read later, with an impressive array of supported devices and apps.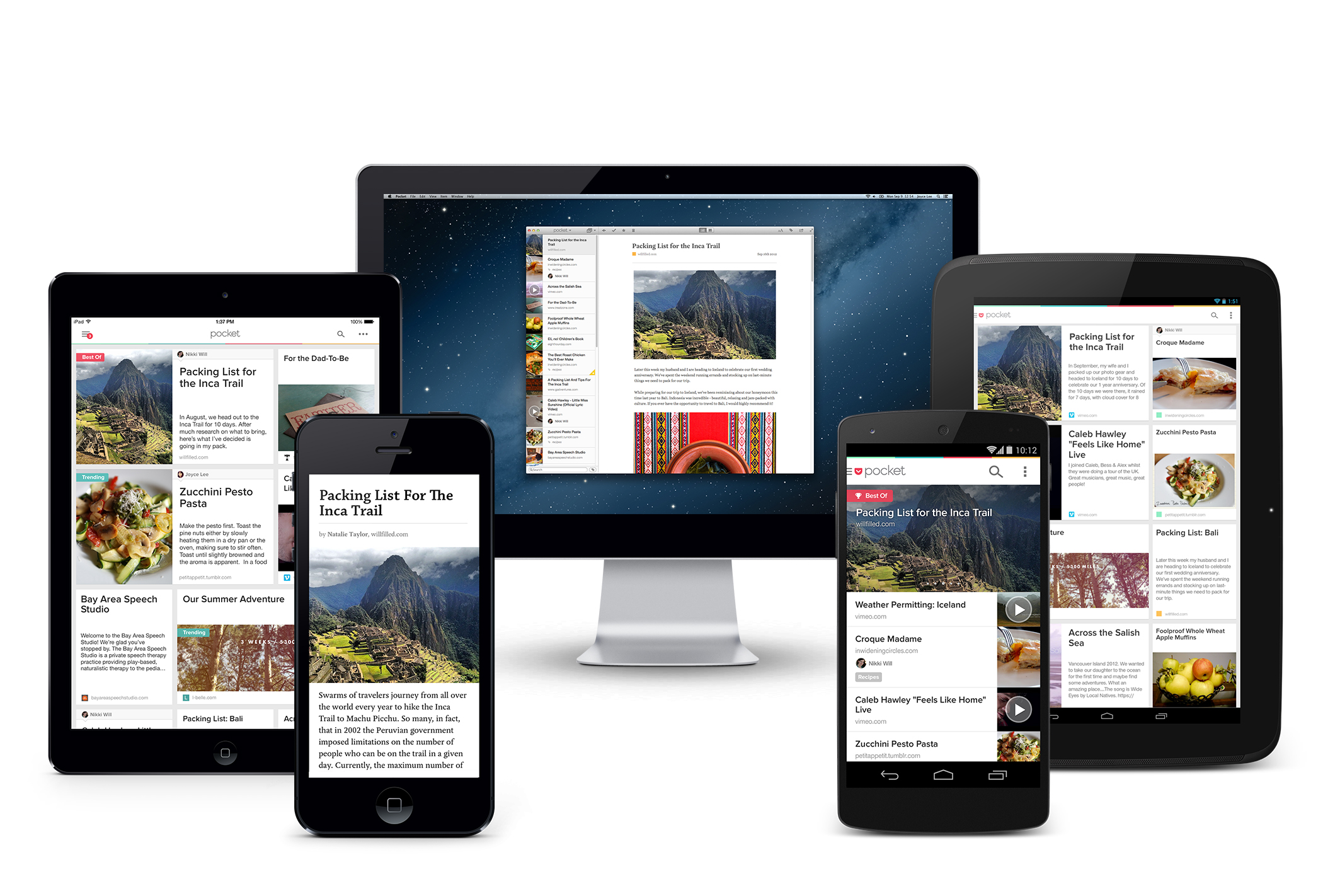 I personally use the chrome extension to save articles for future reference when I'm doing research, or save links on my iPhone when I want to view long blog posts and videos on my computer.
What I like the most: The reader where you can read with no distractions when you revisit an article, which is similar to what blog platforms like Medium and SVBTLE are trying to achieve. You can switch to the HTML view of the link anytime, or just go to the link itself.
How it can improve: A direct way to save links to Evernote without all the workarounds.
2. Squirt

Squirt displays text in a fixed spot on your screen, which allows you to read faster with no training, less eye straining, and much less eye movement. The initial 30-second tutorial starts off with 250 words per minute, and later goes up to 450wpm. You can adjust to read much faster, while average readers read between 120 and 200 wpm.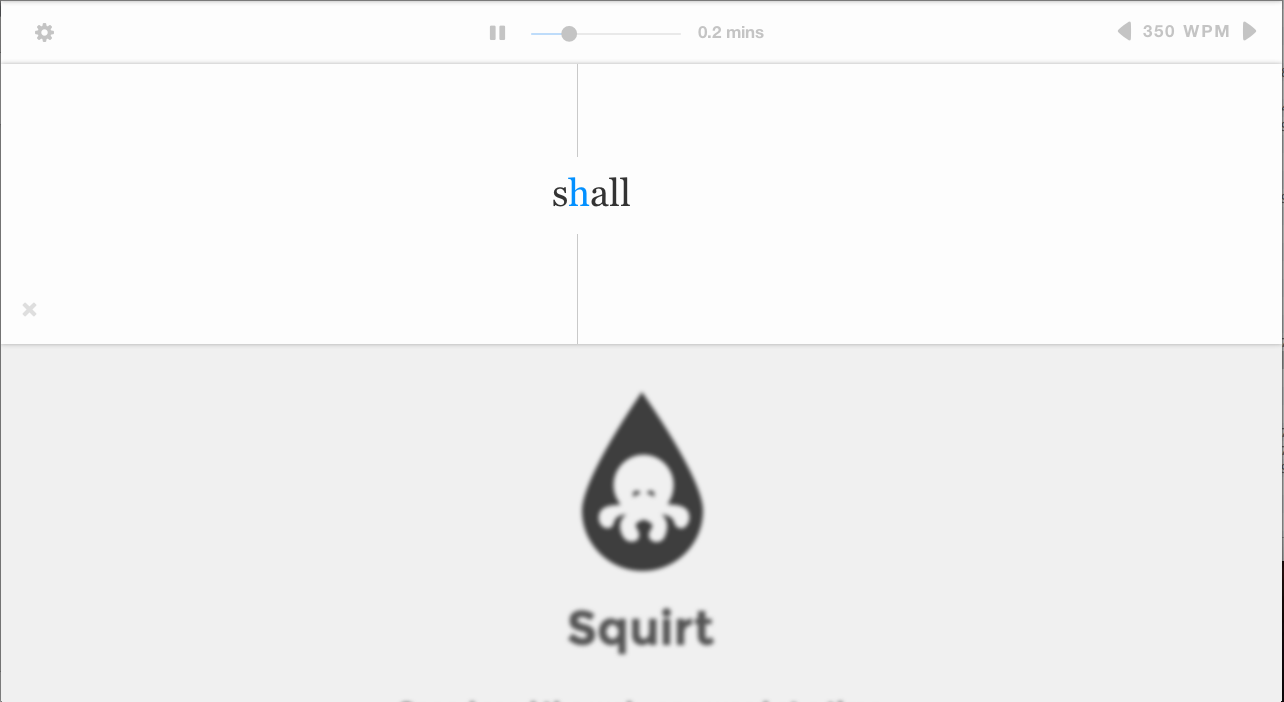 I'm already a fast reader, but with squirt I can get my readings done faster, especially if it's a part of a text I would like to skim, or for general ideas of topics.
What I like the most: The idea itself, and the design.
How it can improve: Right now squirt is only a bookmarklet, which means that you can use it by adding it to your browser's bookmarks. I do hope to see this improve and become something more usable offline in the future as well.
3. Unroll.me

It's fairly surprising how unknown Unroll.me still is even though they've just hit their one million user mark just yesterday, given how useful their service is. Unroll.me shows you a list of all your subscription e-mails, which you have the option to unsubscribe immediately. You can then add the e-mails you actually want to receive to your "Rollup", which is e-mailed to you daily.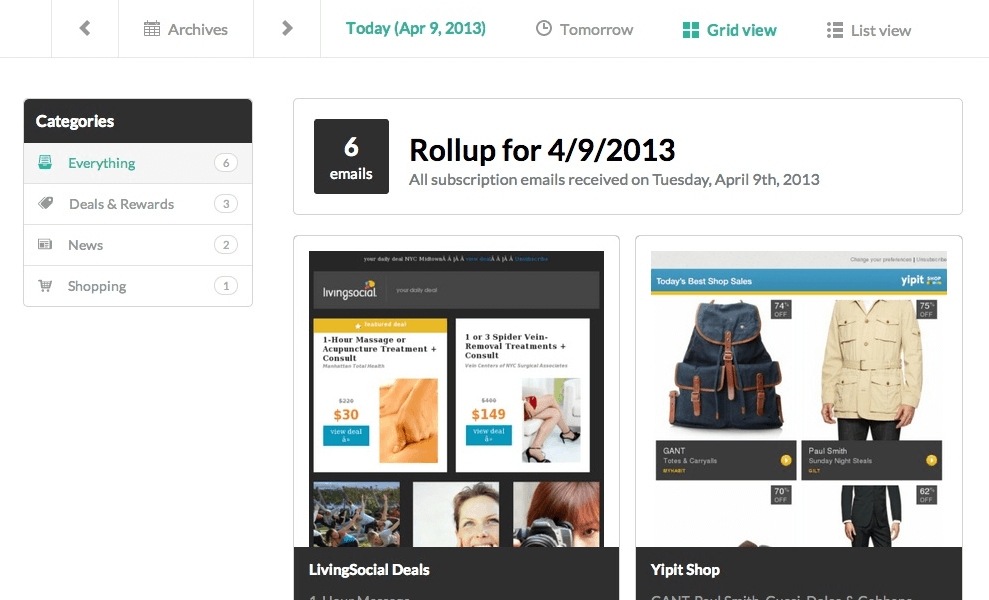 What I like the most: Instead of receiving tons of subscription e-mails cluttering my inbox, I get to receive one Rollup e-mail from Unroll.me with thumbnails of my subscriptions that takes only a glance to read while sipping my morning coffee.
How it can improve: There are a few newsletters I receive on my personal e-mail that I can't seem to add to my Rollup, probably because I subscribed using gmail's + trick, hopefully Unroll.me will be able to detect these in the future. Also, you will probably miss out on some time-sensetive offers if you do shopping online.
4. Sublime Text
Sublime Text is a text editor widely known amongst developers because it supports many programming languages, but it's great for prose as well. I am actually writing this blog post in Sublime Text!
What I like the most: Multiple selections and batch editing, which allows you to interactively change many lines at once, having tabs, which is great because I change my mind all the time while writing, and the distraction free mode, which helps me not to.
How it can improve: Settings would probably be a little bit hard to configure for non-technical users if they're not happy with the defaults.
5. Draft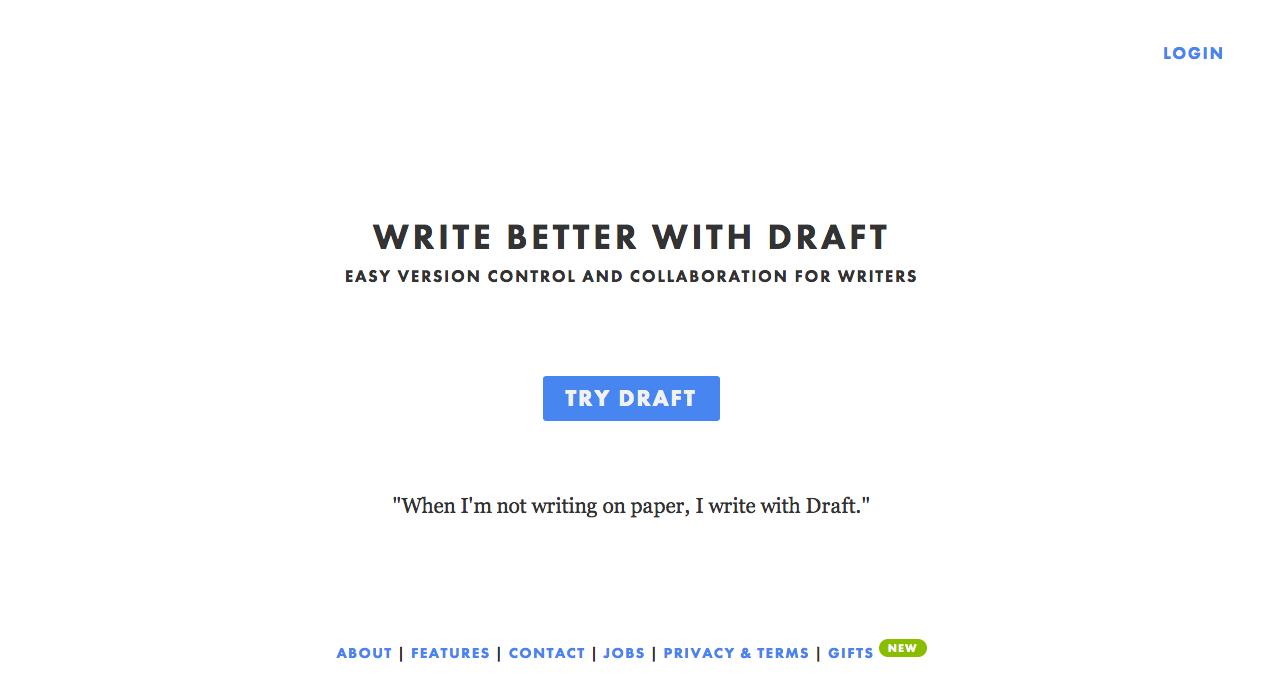 Draft is a fairly new tool for text editing with version control, which means you can find your old work and won't worry about overwriting and editing while you are writing.
What I like the most: Obviously, the version control feature, which was a major problem that I don't think has been solved before for text editing tools. I also love the "Hemingway Mode", where you enter a mode in which you can't edit the text that you have already written. Draft also has integration to import from and sync to cloud services like Dropbox and Evernote.
How it can improve: Right now I'm not using this service as much as I would like to because unfortunately there aren't too many options on how I view what I am writing. This means that I can't resize the text which I find a bit too large, but I guess features like these will be added in due course.
6. Mailbox

I have been using Mailbox for quite some time now, and it's a great mail application that helps you to unclutter your inbox and quickly archive, delete, or put off e-mails to deal with later. The e-mails sent to the "Later" return to your inbox when you need them to.
What I like the most: The "Later" settings, which are options like "Later Today", "Tomorrow", and "Someday". You also get to see a different image every day when you reach zero inbox as a bonus.
How it can improve: An option to turn off the red notification badge in iOS. Also still waiting for the beta release in MacOS, currently it's only available for iPhone, iPad, and Android.
Author's Note
I do hope I have made your life easier by listing my favorite tools for reading & writing! Combined, these help me reduce a lot of time reading unnecessary text, and focusing on the right thing amongst all the noise, which is very similar to what we do with data management here in Ragic.
Category: Trending, Technology