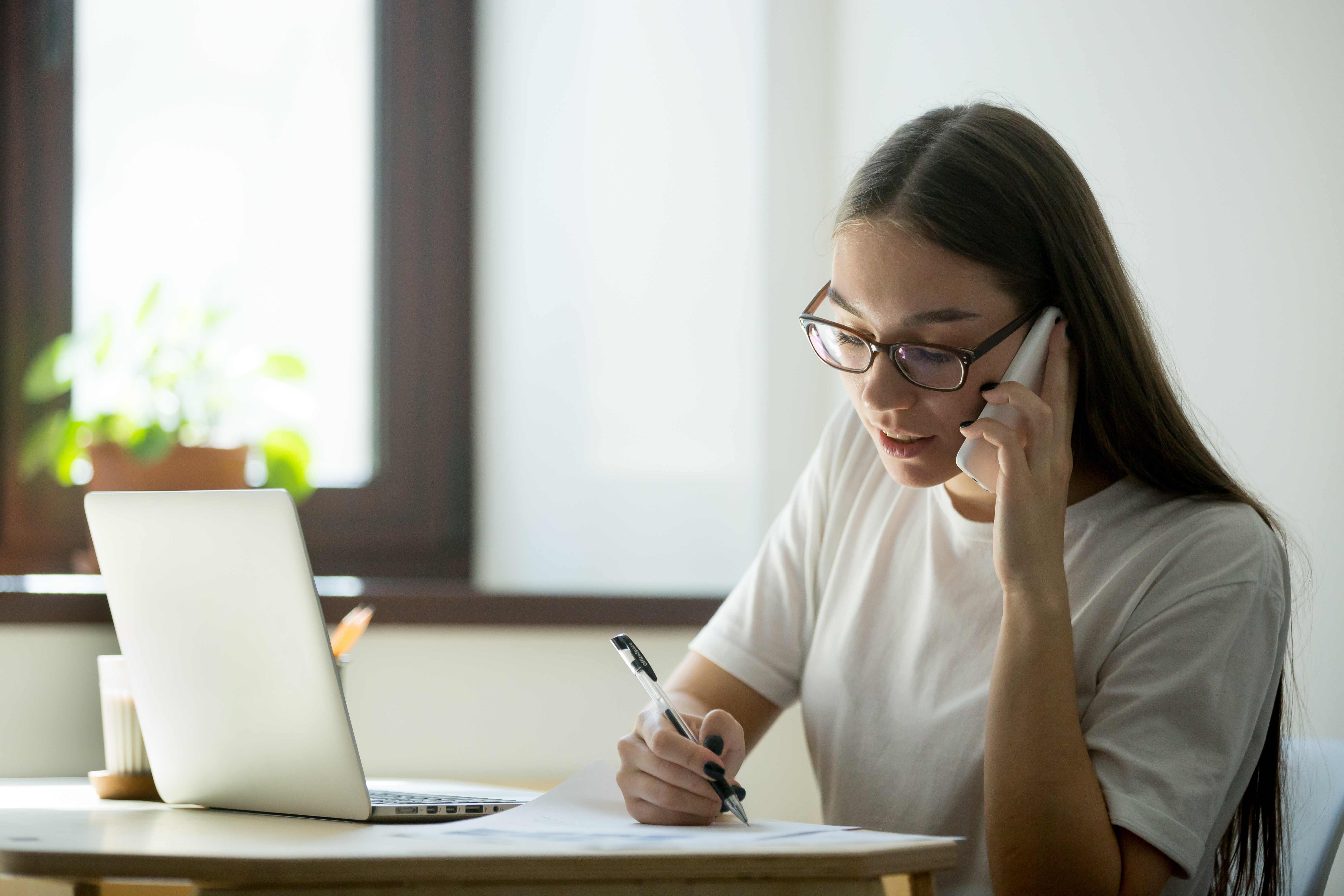 With the recent coronavirus situation going on in many parts of the world, many of us have been advised to stay away from the public areas as far as possible to reduce the spread of this pandemic. A popular term for this practice is now called
social distancing
. In this case, some of us may choose to work at home or in a private area is possible. Fortunately, with the recent development of many business technology tools, remote working is much easier these days. With the Internet already available to many of us, the accessibility of communication tools, databases, cloud sharing, and online documents and tools has become much higher. If they are used wisely, remote working would not lower the productivity of your work.
Data Management
All companies would need a way to store their own company data, whether it is storing it on Microsoft Excel spreadsheets or build a database that is stored locally in your company's servers. However, in order for users to access the database easily anytime and anywhere, you should use a database that fits closely to your needs that also stores data in cloud servers. It will be even better if you could customize your database according to your needs and workflows. Take Ragic for example, Ragic is one of the database software applications that has everything processed and used in the cloud servers, meaning that anyone can access it easily when Internet access is available and they have access rights to the sheets. With Ragic, SYSAdmins will need to design the sheets with respect to your group's needs or workflows, and then your users will then enter and manage data in this database. To make things go smoothly in the database, it is essential that SYSAdmins have designed sheets that are logical and straightforward for users to enter data and use the workflow. You may refer to this page for more detailed information on some simple design tips to enhance your database.
Cloud Storage
Since remote working would need your employees to use and access files through the Internet frequently, the quality of cloud platforms would be extremely essential. The cloud platforms must be able to access and share files easily. In terms of sharing files, some of the popular applications used are Google Drive and Dropbox. These software applications are known for them being easy to use and also able to access wherever an Internet connection is available. Other than those, you are also able to store and share files with your peers on Ragic. If there is a file upload field on your Ragic sheet, users can access and download the uploaded files if they have access to the entries with the files. Other than file upload fields, files can also be uploaded and accessed through the comments section on each entry. Nevertheless, no matter what service you use for cloud storage, it is essential as they act as a convenient library for your data.
After creating a space for cloud storage, you may also need to place some documents or files in it to share it with other employees so they may have access to them while not in the office. Again, those documents should also be organized and have the correct access rights settings so employees can access and download them smoothly and safely to their device.
Communication
Not working at your office means that you are unable to communicate with your colleagues directly face to face. No matter what tools you use, the productivity of communication will definitely be weakened, and we can only try to find ways to make up for that. There are many software products to assist with business communication, such as for web conference meetings or instant messaging. They should be enough for most types of communications as their goal is to get the information transferred as soon as possible. Although Ragic does not support web conferences or instant messaging, there are still many ways to communicate by using the database. For example, you can add comments on specific records to discuss with your colleagues about its details.
Safety & Security
After having all your data stored in the cloud, you may be worried about the security of these products. No one would like their data to be breached in any way, especially classified or confidential data. Fortunately, you would not need to worry too much about it if your data is stored on Ragic. Ragic stores and processes all your data in secure physical servers provided by Google, which is probably one of the safest environments you can find. You can read more about Ragic's security on < a href=https://www.ragic.com/intl/en/product-cloud-security'>this page. On the other hand, Ragic has also provided many layers of backup for users to download. All Ragic databases are backed up on a daily basis. If needed, you can easily restore to a previous version in your account settings. If you still have any concerns about the security of your database being stored in the cloud, you can always consider the on-premise option to have all your data stored in your own private servers. However, that would also mean that your employees would need to find a way to log in to your private servers, such as some companies may require using a VPN to connect to a specific server.
Another measure to make your data more secure on Ragic is by controlling access rights correctly. Your database may have a lot of users from different groups in your company, and many of them should not have access to all the data in your database. Therefore, it is essential for SYSAdmins to manage access rights correctly. In Ragic, you can assign users to different designated groups (such as sales, HR, management, etc.), and then allow different groups to access each sheet differently. Other than deciding whether or not a group of users can access a sheet, you can also decide what actions are available for them on each sheet. For example, SYSAdmins can set their users to only view or manage records that are assigned to them, and also control which database features users are allowed to use in feature access settings.
Conclusion
With all the technology prepared, you and your colleagues should now be able to work at home or in a private area without too many issues. Although there may be some slight inconvenience as you may not have direct contact with other members of your company or direct access to some hardware that is only located inside your office, you may still be able to create a workaround for your process of work. After that is completed, all you need to do is to make sure that you are prepared mentally to work outside of your office, which means maintaining the same level of productivity even without close pressure from your supervisors or coworkers. With all of them considered, you and your company can still be running smoothly during this period of time.
Tag: Remote Working
Category: Trending, Technology