Finding a data solution that fits your own industry can be very difficult. First of all, not all industries have their own data management products, and even if there are, those software packages would rarely fit your company since it is not tailor-made just for your organization. If you are fortunate enough, you may still work by having your data processing conform to the software. In contrast, if you are not that lucky, you will be frustrated with constantly having to waste time fixing your data and hope the system will work for you in the future.
That was what R&R Industries experienced before they met Ragic. As one of the leading roofing construction companies in the USA, they were looking for a data solution that would fit their ideal workflow. Previously, they had managed their data on almost anything possible; from sticky notes and notebooks to spreadsheets and other complex data tools. However, the big issue was that they weren't integrated which meant bits and pieces were scattered all over the place. Without having a real system, it was more than a hassle to track project statuses, manage customer relationships, and process their monetary data.
Chris Heaven, Dave Howard, and Angie Mansini were trying to find a tool or a way to help them with managing their data. However, none of the software packages available were close to what they were looking for. There were no roofing applications made by a roofing company that had comprehensive processes. They even tried to build a customized database from scratch, but it wasted a lot of time and money for it and in the end, the whole system was far from usable. Additionally, they've also invested more than $200,000 on Salesforce but were forced to abandon it in the end due to its inability to handle their data. Fortunately, Chris found Ragic through searching on the web, and the database he and his peers created with Ragic was the best and final solution to the majority of their data problems.
Getting Started Easily
Chris, Angie, and Dave started their Ragic in 2018 for their organization. For them, Ragic was an easy database application to learn as they already had a lot of experience and intelligence with information technology. With this database having a similar interface to popular spreadsheet applications, it was a piece of cake for them to learn the fundamental tools and customize the sheets that were functioning properly.
They started their customized database with a project summary recording in the beginning and soon noticed that their Ragic database could be enhanced to a comprehensive database for their company just by creating new sheets and linking them. As they were enhancing their database or creating more sheets to accommodate other types of data, they spontaneously understood how to use different functions along the way. According to Chris Heaven, they experienced quite a few surprise moments when they noticed how efficient their data processing could be with the help of certain tools. For example, with Link & Load, they will never have to duplicate the same customer data over and over again on different forms and worry about errors. Another tool that benefited them massively was action buttons, which allowed themselves and their colleagues to proceed with designated workflows automatically after manual executions. Just like using link & load, action buttons increased the efficiency and the correctness of their tasks by a mile. Even now, those two tools still have the highest importance in their database.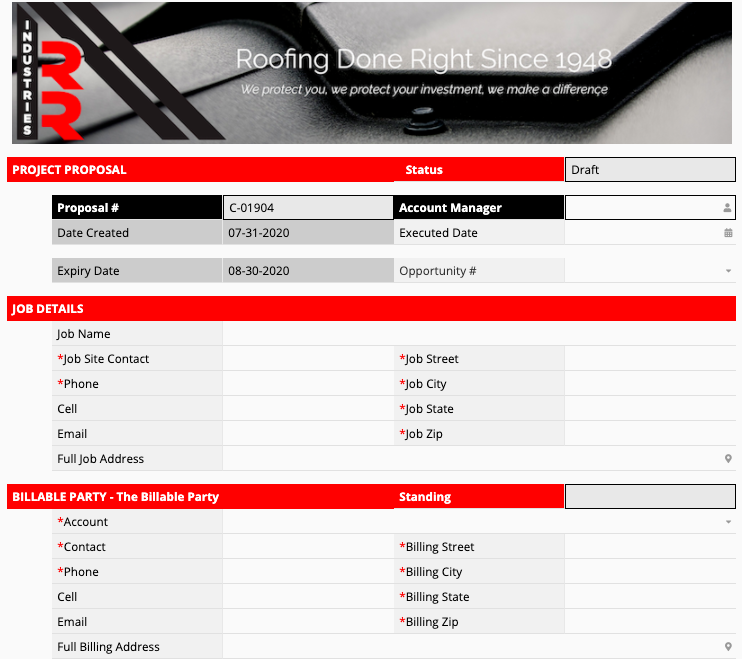 Flexible Customization
Currently, Chris, Angie, and Dave are the key SYSAdmins of their database, which means they have the highest level of access rights. By being SYSAdmins, they have total control over their database and can decide how their data should be processed. Not only can they customize their sheets and workflows for everyone related in their organization, but they can also modify anything at any time when needed. Anything as small as changing a specific value on a sheet or as big as making workflow alterations, they have the ability to cover everything with ease and without requiring extensive coding. So if anyone in their company comes up to them asking for a modification on their current workflow or build a new set of sheets, any SYSAdmin can work on it simply by going into the design mode.
Previously, their Ragic database only included project summaries. Now, their database is a complete business solution that includes CRM, project management, financial management, HRIS, sales management, and service management. And in the past, most of the changes had to be done by external IT professionals who might not be familiar with how their industry works or understand how R&R Industries need to process their data. Now for Chris, Angie, and Dave, they simply have a roofing data system that is made by a roofing company. They are now their own data experts, rather than hiring one that doesn't have the expertise needed for the industry.
Comprehensive Notifications
Using Ragic has allowed them to be on time for every construction project unless the weather plays a part. This is because they can be instantly notified about any issues automatically via their Ragic database. For instance, if anyone makes an update to a record stating that they need more construction workers on a site, related personnel would then receive an email notification about the issue and then make appropriate decisions. In the past, these communications would have to be done inconveniently through phone calls, unorganized emails, or even sticky notes. The main problems with those methods are that the information may be misinterpreted when passed on and might not be recorded correctly for future reference. Luckily, they could combat those issues by using the notifications function provided in Ragic. In a Ragic database, users will get notifications via the bell on the top right area of the screen, emails, and on their mobile devices with the Ragic app. According to Chris Heaven, receiving notifications from his database is a key feature for his organization to have his colleagues collaborate successfully and have everyone knowing everything they need. In their mailboxes, a large proportion of emails received are the automatic notification emails sent from Ragic.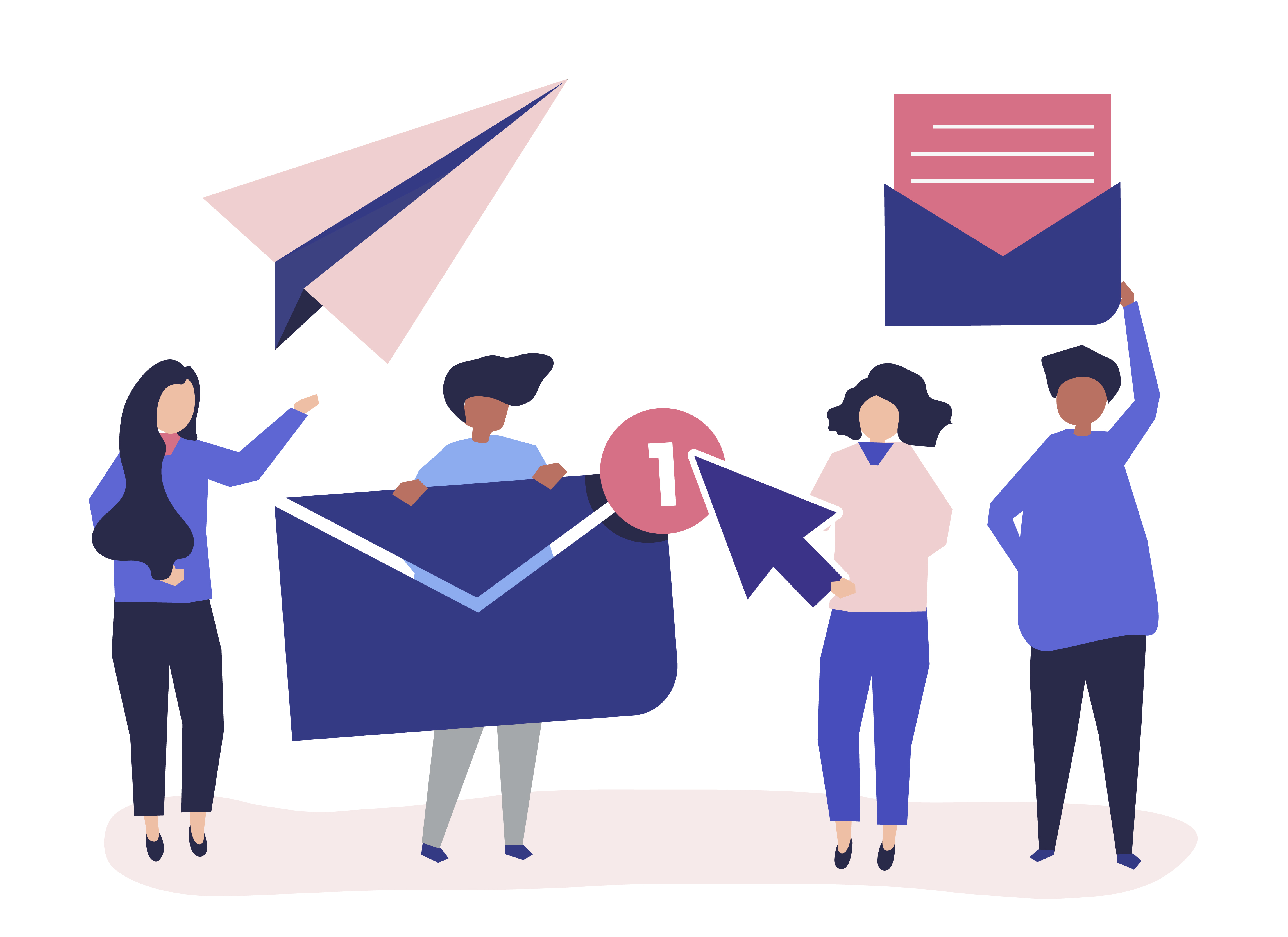 Enhancing Productivity With Automation
Being able to process data in a customized workflow is a large boost for all types of databases. Not only because you can have your users process their data in your designated format, but also using the automation tools to enhance the productivity of all members. The productivity can be improved thanks to Ragic's automation tools helping users to work with more efficiency and correctness with data. Previously, one may have to copy and paste from one document to another repeatedly to complete a weekly report. Although copying and pasting is one of the most important functions in technology, the cons with using this action on spreadsheet data are that one will spend a lot of needless time on it and could make errors that are hard to find but may affect the sheets negatively. This issue also happened to R&R Industries before. As previously mentioned, their data was scattered across different files and even platforms. And when they had to organize them into one document, they had to copy and paste data or manually enter it. It could be done when there isn't as much data to process, but as the amount increases, it will certainly become a nightmare.
Now in Ragic, using the action buttons for automation has eliminated all those issues they've had previously. By pressing an action button, they can convert a record to a different form, populate values from one sheet to another, or even export data onto a predesigned spreadsheet template. Since the selected action or workflow will be completed by the system after a manual execution (such as pressing an action button), the work can be done in seconds and produce no errors.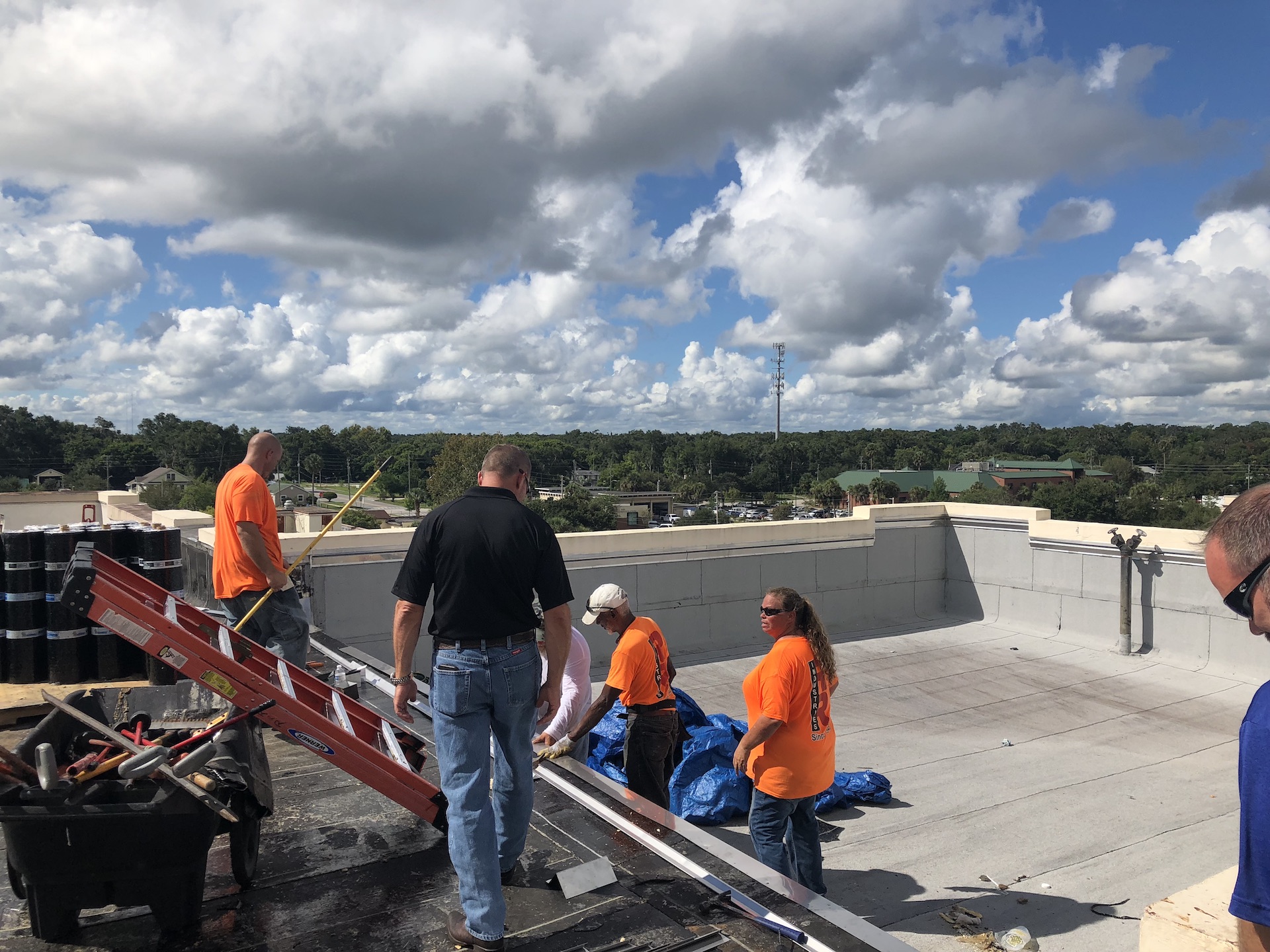 Simple Integration
In some cases, you may need to integrate your data from Ragic with other applications or simply haven them processed on another software. For R&R Industries, their financial information and forecasts are processed in another software with their data from Ragic. In order to do that, they'll need to have the two applications linked together, which Dave Howard and Angie Mansini succeeded by using API Concatenation. With them already having programming skills, integrating Ragic with other tools was much easier compared to using other databases to program further integrations. In addition, they have also mentioned that moving data in and out of Ragic is so easy even without using any codes. Since in some ways Ragic works similar to spreadsheets, it is very simple to import and export data via CSV and XLS files.
Benefits of Cloud Databases
With Ragic, the members within R&R Industries were able to work in remote locations for the first time since they've opened. This is because one would only need to have a computer browser ready to access his or her Ragic cloud database and process their data. Without needing to download or install specific applications or connect to certain servers, everyone with the access rights to the R&R Industries databases would be able to work, communicate, and collaborate anytime, anywhere. During the outbreak of the COVID-19 pandemic, people were asked to stay at home for as much as possible in order to limit the spread of the virus. Fortunately, they were still able to run their business since any member could simply work by opening their computers and connecting to their Ragic database at home. And with the help of other technology applications, they can still communicate or hold meetings with one another without any barriers.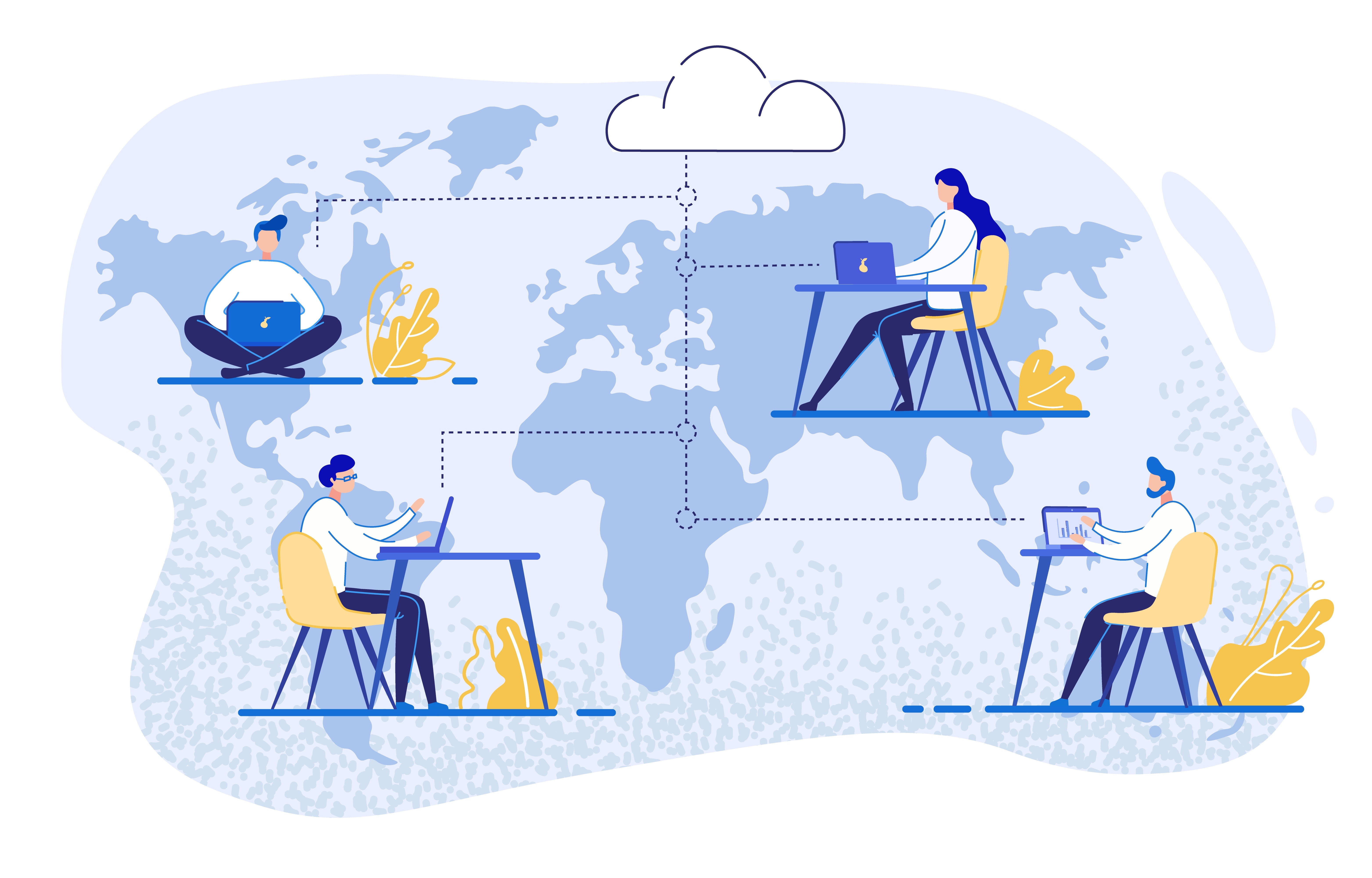 Providing More Help
After experiencing much success with managing their data with Ragic, Chris Heaven has stated that he would like to be a Ragic Partner to help other companies in the construction industry to build a customized database. Currently, he and his peers have achieved the goal to create a roofing database by a roofing company that has the ability to process data in desired workflows. He believes that Ragic is the best solution for any company in the construction industry. With the assistance of his expertise, his future database clients should all be able to work with more efficiency. Of course, a customized Ragic database would certainly be more helpful than a nonfunctioning spreadsheet application.
Suggestions and Recommendations
If you would like to start your own Ragic database in the near future, Dave, Angie, and Chris all suggested that the first step is to have a complete understanding of your organization and your work first. This is because you'll be creating a database not only for yourself but for everyone in your company. Although you may think that you have enough understanding of how data is processed within your organization, your colleagues in other departments may like their workflow different from what you've expected. However, they might be the ones who would use those sheets more frequently, so it is better to be in their shoes while designing your sheets.
To add on, the SYSAdmin should always be open to making changes to the database. With the flexibility of a Ragic database, changing how the sheets look or modifying the workflow can be easily done by going in the design mode anytime. You may even restore to a previous version of a sheet easily as Ragic stores all design changes of all sheets. Even now, Davie, Angie, and Chris are still trying to enhance their database in many ways, such as cleaning up the sheets they don't need and restructure their workflows for higher convenience for their users.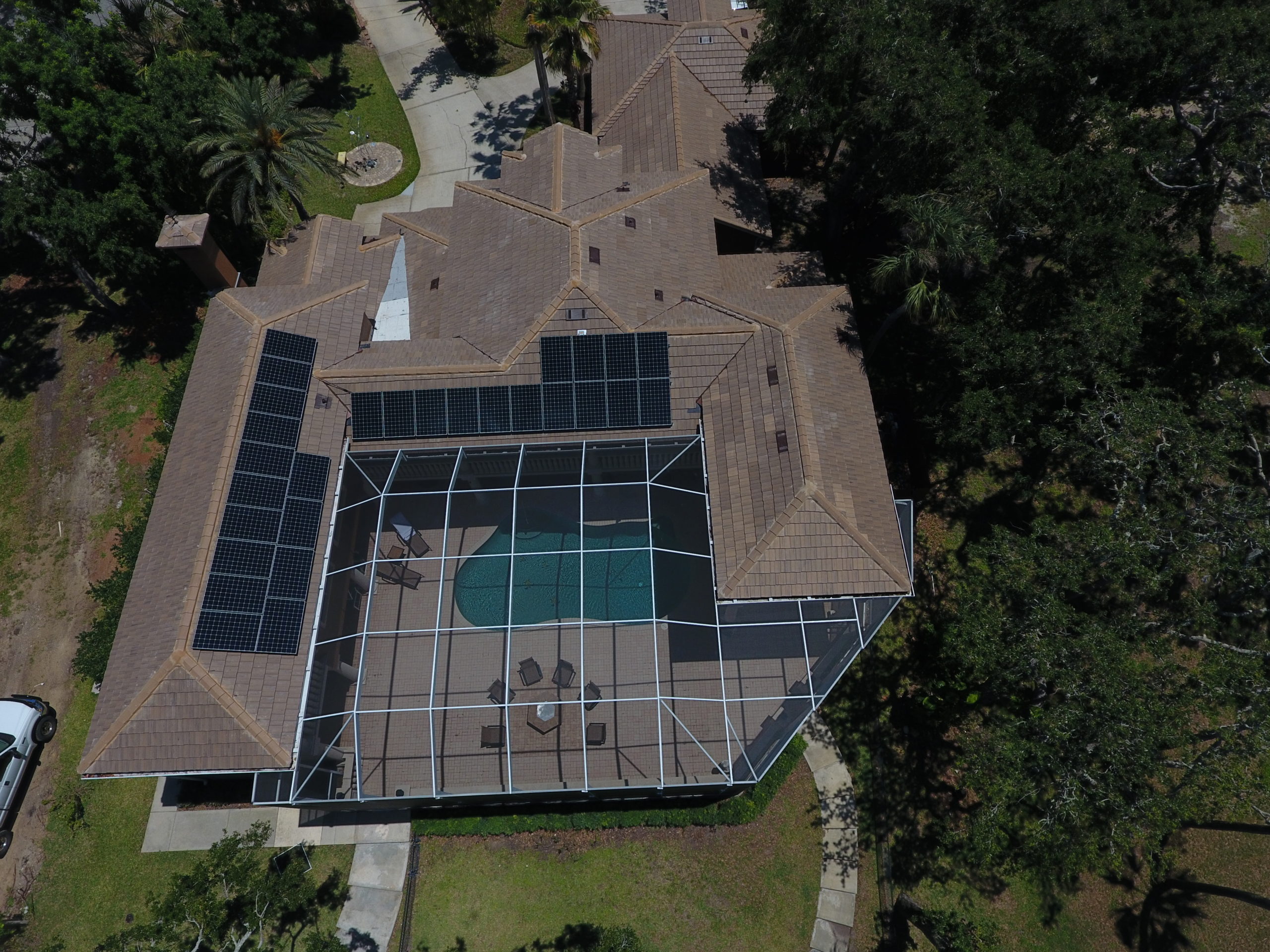 In just two years, Angie, Dave, and Chris have allowed all their colleagues to process the majority of their data on the Ragic database. Not only were they able to customize the database according to their needs, but they're also able to help everyone in the organization to work competently. Before, they could only dream about having a roofing database created by a roofing company. Now, they have achieved the goal by building the roofing database easily by themselves.
Tag: Email, CRM, Excel, Housing, Workflow, Remote Working, Use Cases
Category: Case Studies, Constructions