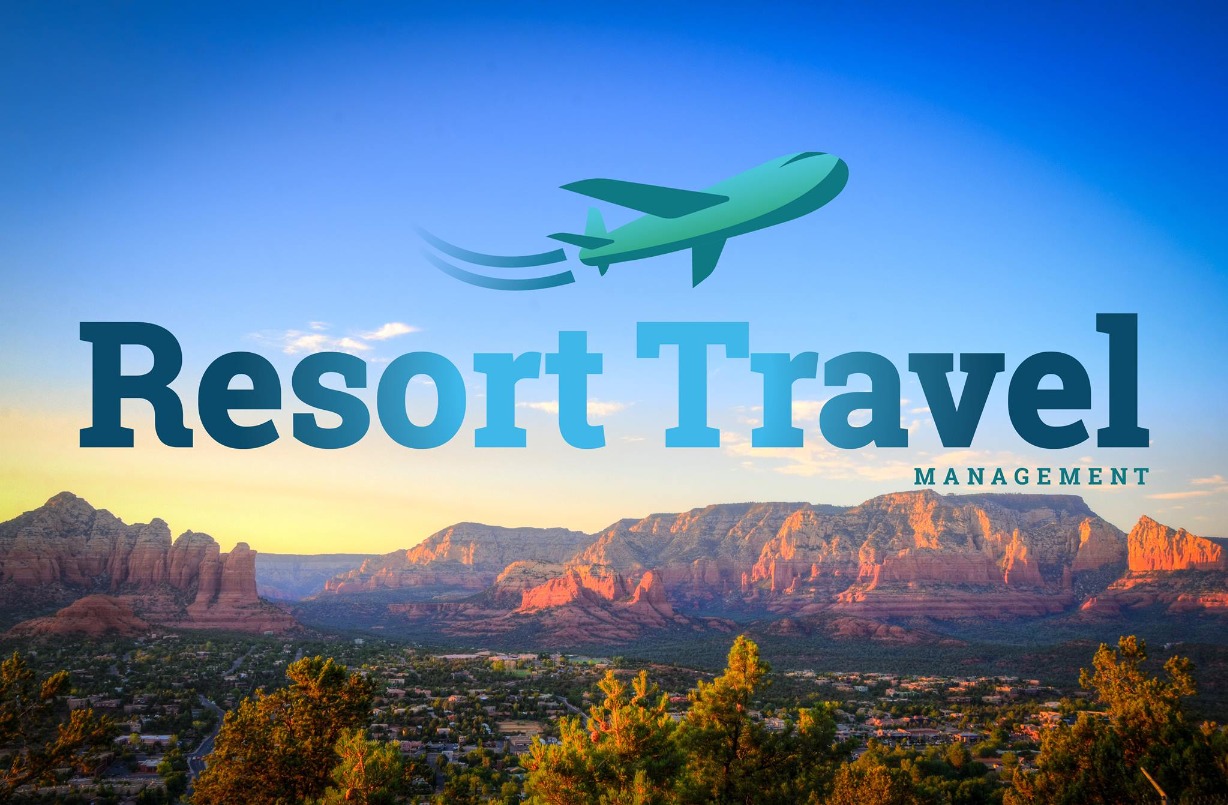 When companies start their businesses, many of them select to use spreadsheet tools to manage their data due to its accessibility and popularity. But what they will find out sooner or later is that spreadsheets are far from ideal when it comes to managing a large amount of data or building complicated processes (workflows, access rights, field settings, etc.). To make matters even worse, spreadsheets do not guarantee data accuracy, which means users would have to either lower their efficiency to constantly review every detail on their spreadsheets or pray that there are no major data mistakes that would affect their businesses.
Resort Travel Management, an American company in the tourism industry based in Williamsburg, Virginia, experienced exactly the situations mentioned above. With the company focusing on timeshare travels, they would need to process data regarding both the property renter and the timeshare purchaser, including their points transactions and property availability. Originally, all data were managed on many different spreadsheet files without any relationships whatsoever, meaning that their employees can only process workflows manually, such as entering data, using calculations, organizing data formats, or moving data from one sheet to another. The issue with doing most things manually is the low accuracy level which therefore hinders their business from growing or going in the right direction. For example, the employees in Resort Travel Management would have to manually calculate the timeshare inventory for their timeshare owners in real-time. This daily manual labor is not only slow and frustrating but could lead to calculation errors with incorrect formulas. And while producing reports, they aren't able to obtain correct data since a specific value may be entered in different formats, such as a city may be entered as "NYC", "New York", or "New York City", a date could be entered with a "yyyy/mm/dd" or "mm/dd/yyyy" format, or phone numbers could be with or without dashes in between.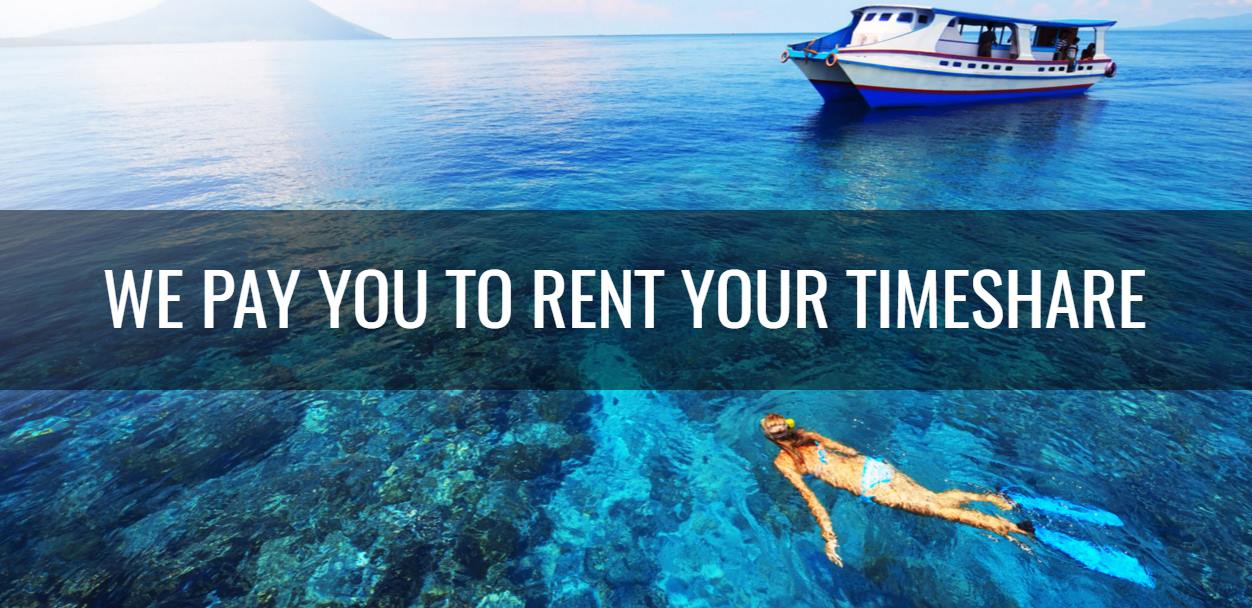 Alaina Saunders, a member of the administrative department of Resort Travel Management, noticed that the company needs to find a replacement to eliminate the issues caused by spreadsheets and enhance the productivity of the organization. She was looking for a simple system that can hold all the clients' data and also make their workflows more automatic, accurate, and efficient. After testing multiple data-related applications, Ragic was the most suitable software because it was the most malleable, adaptable, and within budget. As a bonus benefit for Alaina was Ragic's flexibility and comprehensiveness in customization. She can simply build customized automatic workflows, set formulas and conditions for every piece of data, and manage the access rights for every user on every sheet in the database. In short, Ragic was obviously the perfect database tool Alaina was looking for to implement for Resort Travel Management.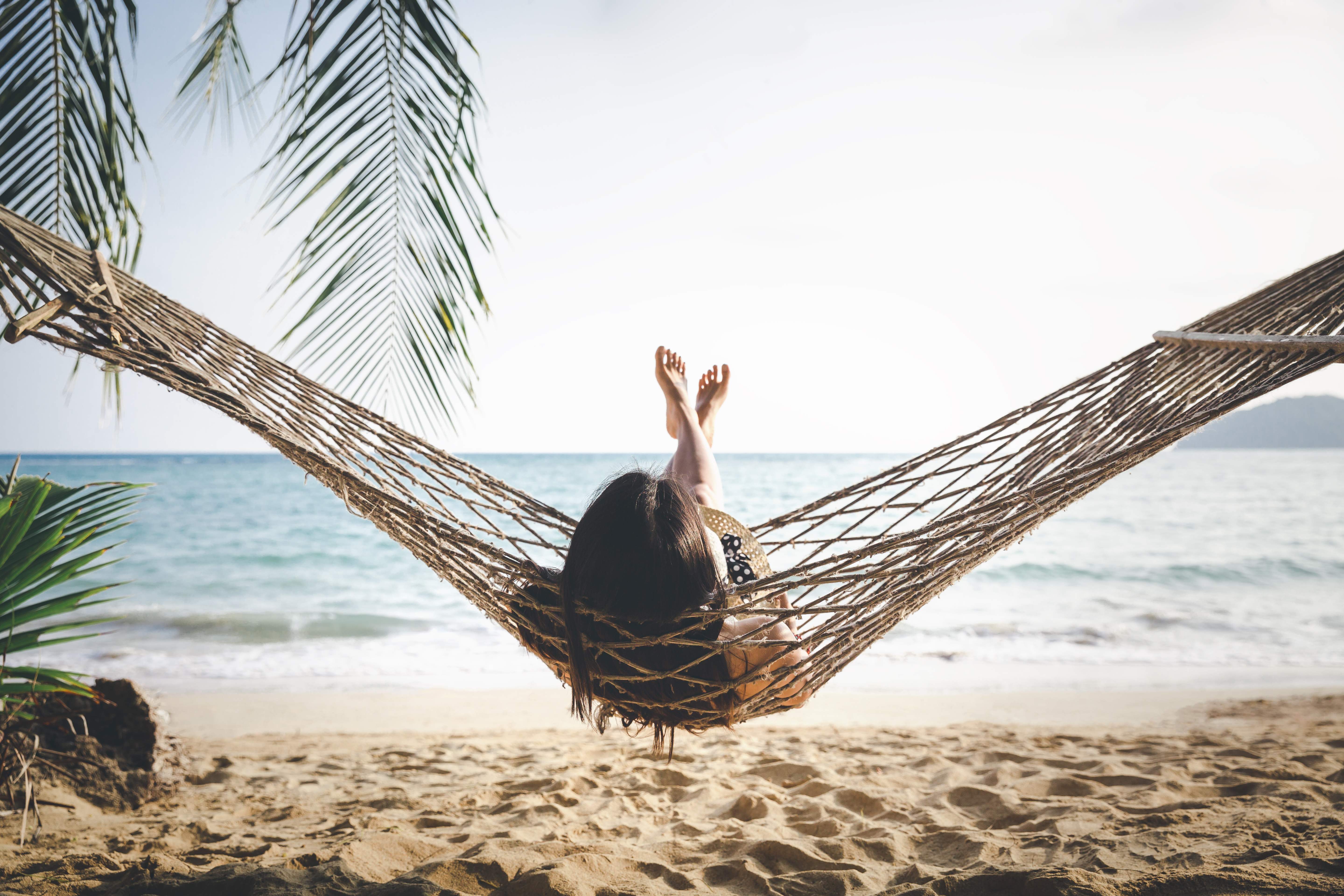 Smooth Start
While starting to build the database, Alaina did not experience many major obstacles thanks to Ragic's straightforward and logical user interface. And since she had previously worked majorly with various types of spreadsheets, she breezed through the first step of understanding how Ragic data is managed and presented. Next was trying to find and figure out what tools and functions work for her sheets, such as using the selection field to restrict the number and format of categories, setting the correct formulas for points inventory calculation, and comprehensively setting access rights so their clients can process and view their correct information on correct sheets. Fortunately, thanks to Ragic's detailed documentation and email support, she was able to gain knowledge of the tools she needed and add them onto her sheets.
Resort Travel Management's data has been managed on Google Sheets before Ragic played a part. This means all those old data were easily transferred to their new Ragic database with its importing tools. All she had to do was format her spreadsheets correctly, and then select to import to an existing Ragic sheet or to create a new one. This function allowed her to get a head start in her new database as she was able to continue using the vast majority of her original spreadsheet data rather than spending many more months reorganizing or restarting them.
In an Organized System
The most obvious improvement Alaina found after switching to Ragic was that everything is now organized in one comprehensive system. Before using Ragic, their data were all over the place on many different spreadsheet files. For example, their customer data may be on one sheet, points inventory calculation may be executed on another file, and orders will be processed in another software. With no data relationship and automatic workflow between them, everything must be completed manually, including checking for errors or copying and pasting data from one document to another.
Now with Ragic, every data is connected in the way she needs with the linking tools. What's even better is that the system could execute calculations or other actions for her data with the assistance of automatic workflows, which means that the sales team can now obtain the automatic calculations of the live balances of clients and also receive real-time updates of rental property statuses. This is much faster and more accurate than grabbing data from many different spreadsheets and then calculating the balances manually every once in a while.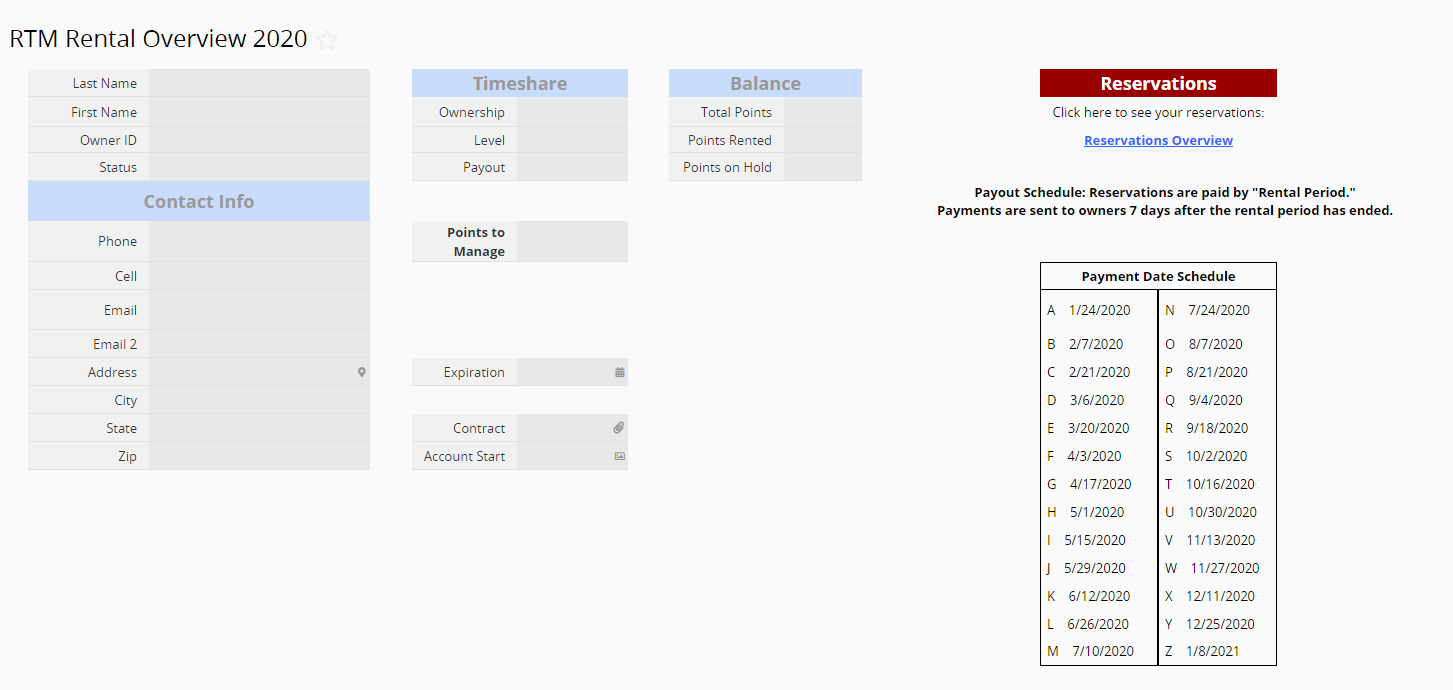 Controlled Data Managing
In Ragic, only the SYSAdmins can enter the design mode to create or change the design of sheets. This means that Alaina, as the SYSAdmin, can determine how users should format their values by setting field types and field formats, the accessibility of every user on every sheet, and the process of work. This restriction saved her from the trouble of having to check the data formatting of every spreadsheet file and then reorganize them in the correct manner. Basically, all this work is done by the system automatically in the Ragic database after Alaina has finished customizing the sheets. Without a doubt, having your work done automatically by the system leads to higher accuracy and efficiency.
Comprehensive Collaboration
With every function now in place, Alaina has now shifted the majority of Resort Travel Management's data into Ragic as well as having her colleagues managing most of their work on the database she designed for the organization. Within the company, the sales team can now easily view which inventories their clients are using, keep track of their projects and tasks, and use the search engine to find the data needed. For the administrative team, Ragic has also helped them to create accurate reports rapidly and export the correct numerical information to integrate with another accounting tool. Externally, the timeshare owners could also access Resort Travel Management's owner portal platform to view their profiles with information such as the progress of their timeshare points or rentals. Thanks to the flexibility of access rights settings in Ragic, every employee within Resort Travel Management and its clients can modify or view data safely and securely. This is also enhanced by the multiple versions function as it allows users with different access rights to view or process the same set of data differently.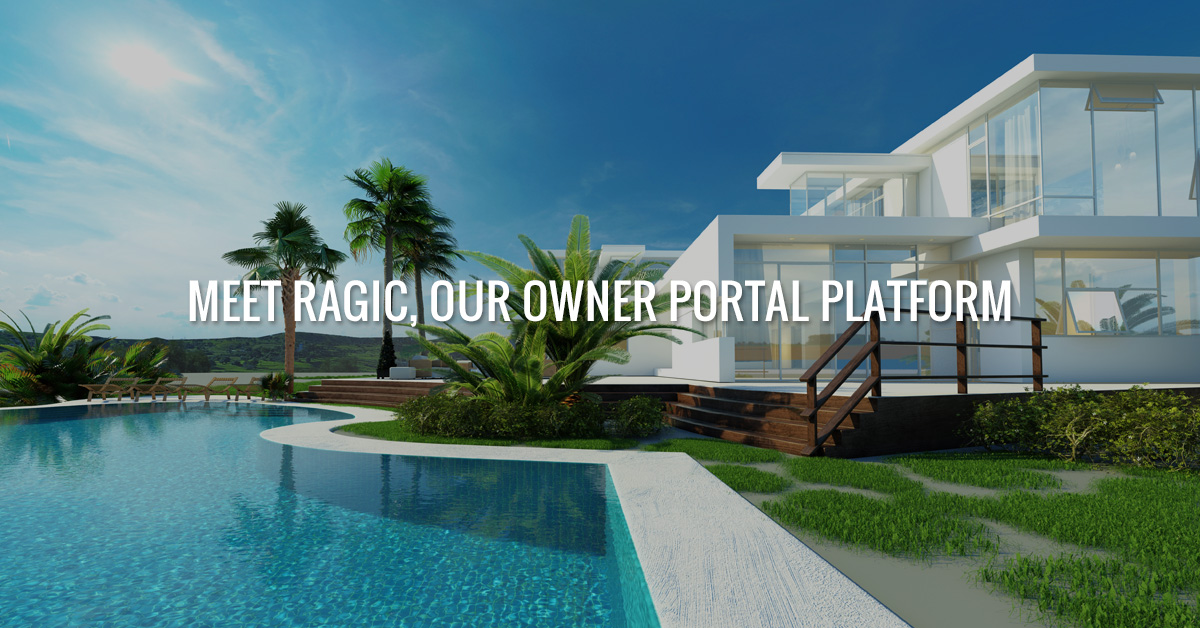 The Drastic Upgrades in Work
Overall, the biggest impact influenced by Ragic on Resort Travel Management is the massive increase in productivity, just like many other enterprises experienced with their own customized Ragic database. When the system organizes every data in your designated way and automatically processes them with the workflows you've set up, you've basically minimized the time spent and mistakes created by manual operations. In addition, the hassle and frustration of finding errors on every spreadsheet cell are also eliminated simultaneously. Resort Travel Management's sales department is now getting 50% more work done in the same amount of time than before with Google Sheets, which could also lead to more businesses being handled and more revenues ultimately. Their customer satisfaction has also improved too as the clients' data are now more transparent, therefore making both sides on the same page when communicating about their points, properties, and rentals.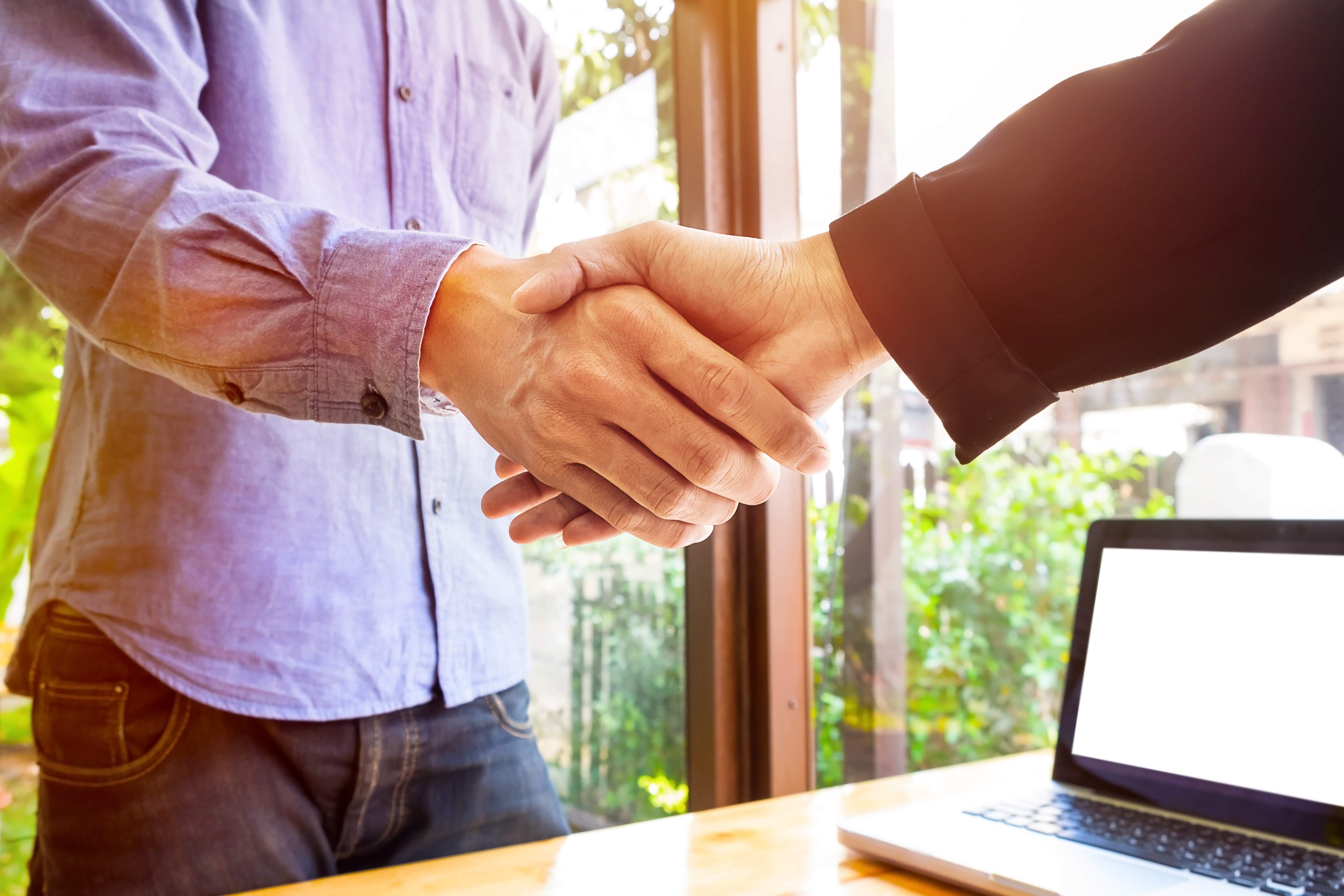 Non-Stop Database Development
In terms of database development, Alaina has been a very helpful Ragic user. If she finds something that Ragic developers can do to enhance the database application, she'll email Ragic Support to discuss potential improvements or features. Most recently, they've suggested highlighting the shared view used on the listing page so the user would instantly know which set of conditions is the sheet displaying its entries with. According to Alaina, their database development is a non-stop process, and so is Ragic. If Ragic makes an enhancement to its system, it will benefit everyone and every organization. She has also mentioned that whenever she needs help with changing the design of Resort Travel Management's database, Ragic Support is always there to help. In the future, she would like to connect the database to their website to allow their clients to view their profiles much more easily. To do that, she'll need to work around the embedding tools to integrate Ragic data onto her website.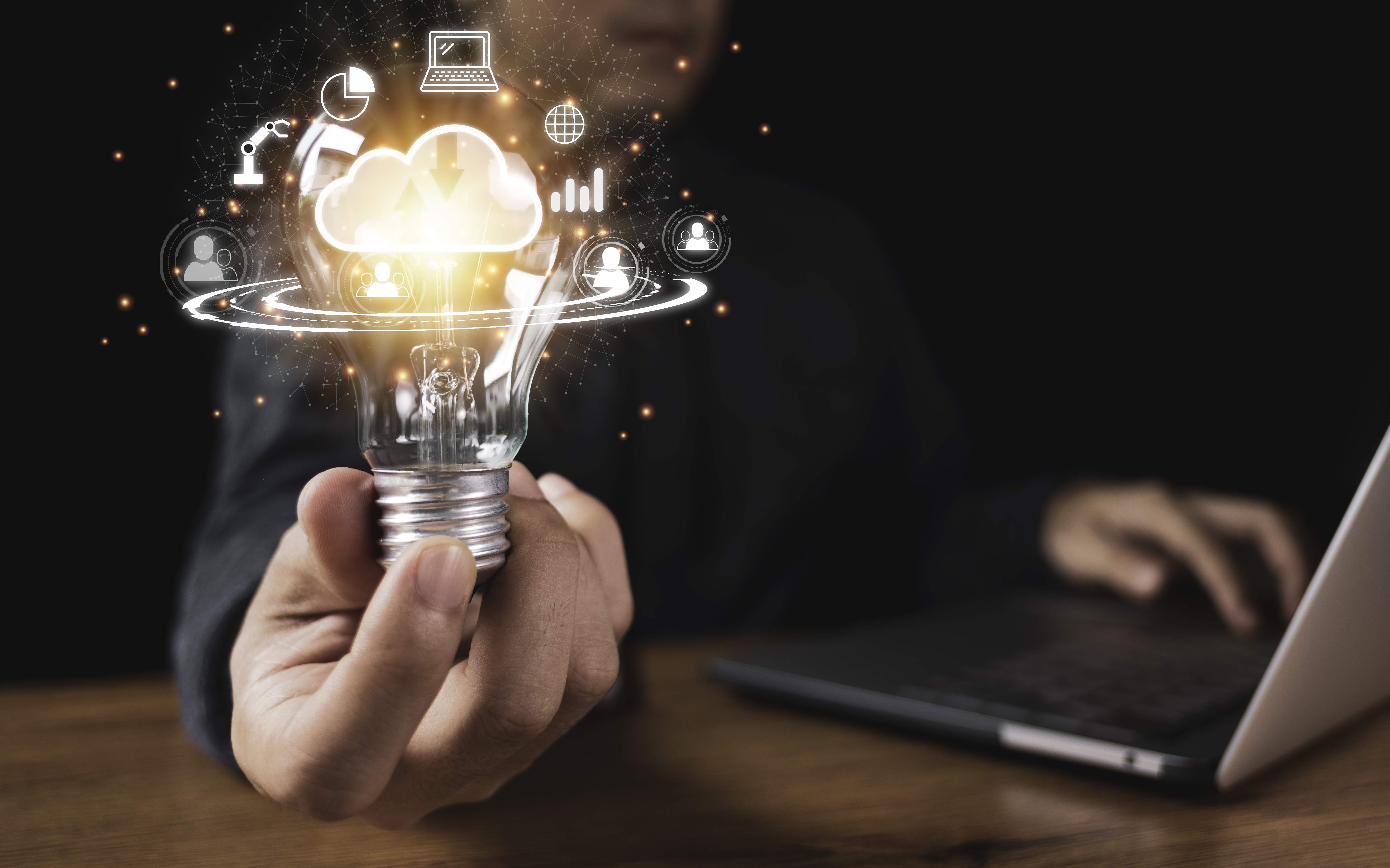 After having tons of success with Ragic, Alaina highly recommends others to also use it to start their customized database. To start, Ragic provides many templates to install or quick templates to apply on new sheets, which both allow new users to get a brief understanding of how this tool works. But ultimately, she suggested creating customized database sheets to fit personalized data requirements. Fortunately, building new sheets and a comprehensive database from scratch is far less difficult than one may expect thanks to Ragic's straightforward user interface. And whenever you are stuck, reaching out to Ragic Support via email or other Ragic users in Ragic Community would definitely offer new helpful ideas.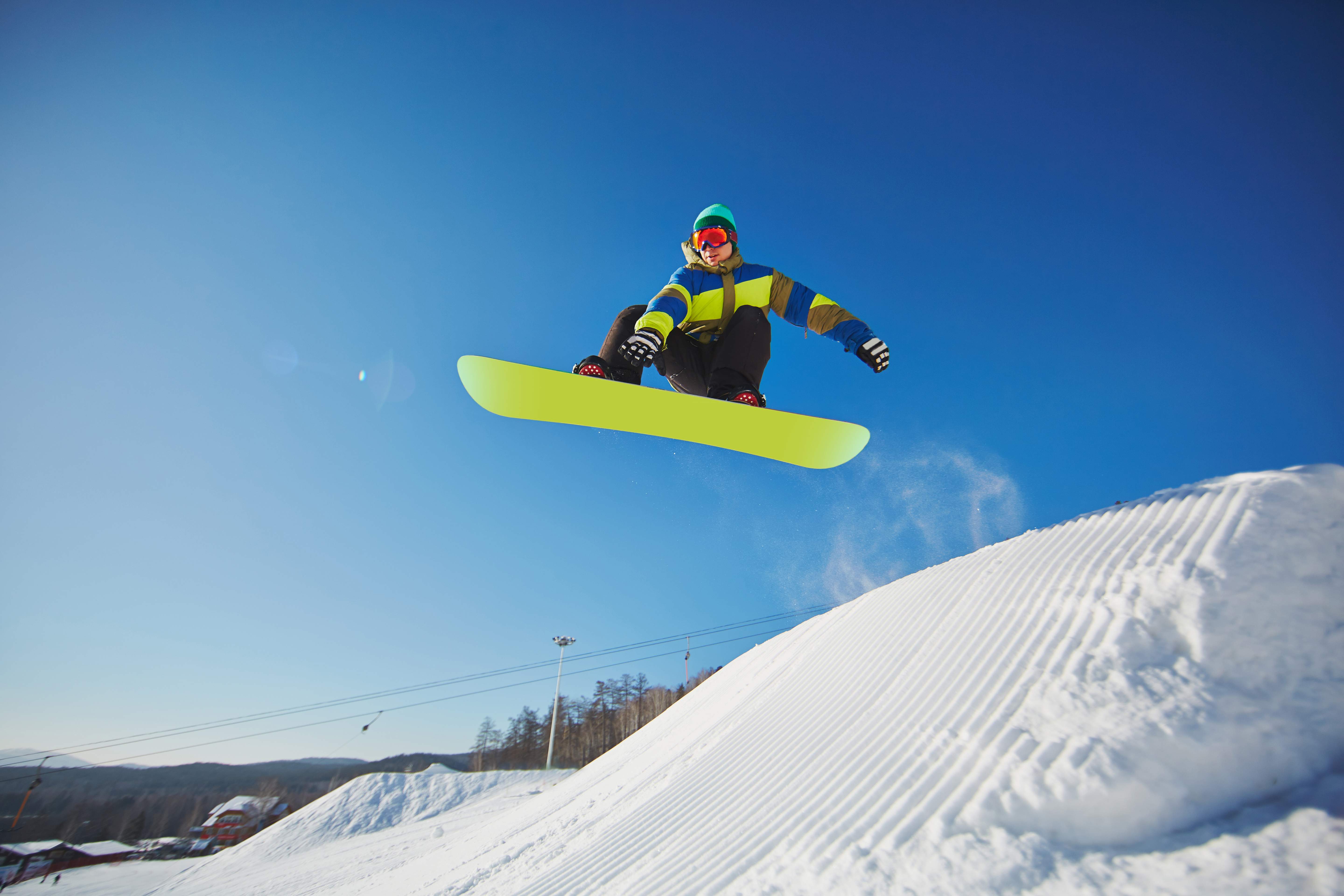 Compared to spreadsheets, Ragic may look similar, but it has many more tools that make the software much more powerful. The similarity between the two tools allowed Alaina to migrate her organization's data from spreadsheets to Ragic easily and enhance her data system with a head start. Right now, Alaina and Resort Travel Management have progressed massively as a collaborative team with the help of successful data managing with Ragic, and they're still looking for the better in the future.
Tag: Workflow, Access Rights, Use Cases, Tourism
Category: Case Studies, Travel and Entertainment